Main content starts here, tab to start navigating
Catering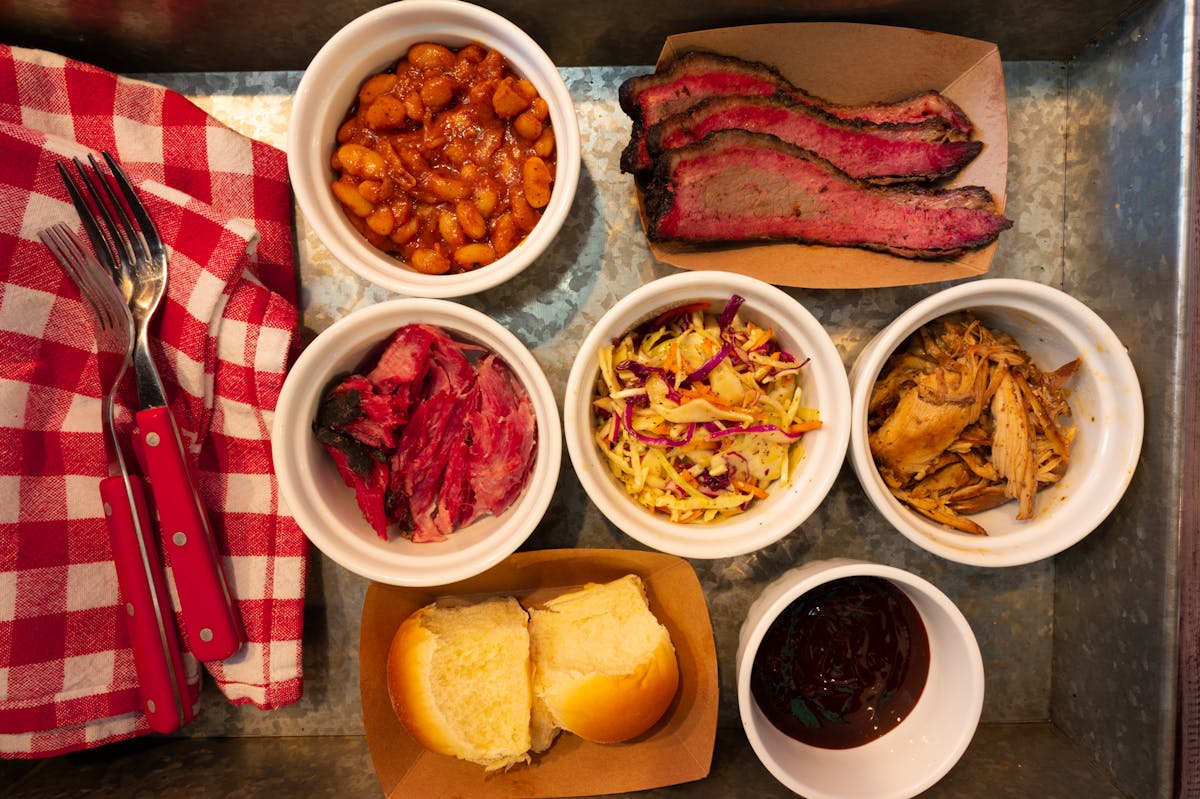 Hungry Crowd? Fill 'Em Up!
Whether it's a simple party pickup or full service food truck experience, our promise is the same: To deliver great tasting food with friendly service at honest prices. Thank you for allowing us to feed your friends and family. It's a gift we are grateful for every day.
Why hire the BBQ Bus?
You make everyone happy. Guests select what they want and how it's prepared.
We're self sufficient and self contained. BBQ Bus is fully equipped with running water and electricity, making it a great option for events at rural locations or venues without a kitchen.
It's 8 tons of fun. Incorporate the food truck in your event however you'd like, including with decorations, your playlist, or featuring YOU as our celebrity guest chef aboard the BBQ Bus!
Food Truck FAQ's
Is There a Minimum Order? The minimum food order for food truck catering is $1,250. A 18% service fee, travel fee (if more than 10 miles), and local sales tax also apply.
Do you provide plates and napkins? Yes, we provide disposable plates, napkins, utensils, and everything else you'll need!
How long do you stay? Pricing is for a 3 hour duration: Arrival and setup 30 minutes before the start of meal service, 2 hour service period, and 30 minute breakdown. Additional time may be reserved for $125 an hour.