Buffets are so 2019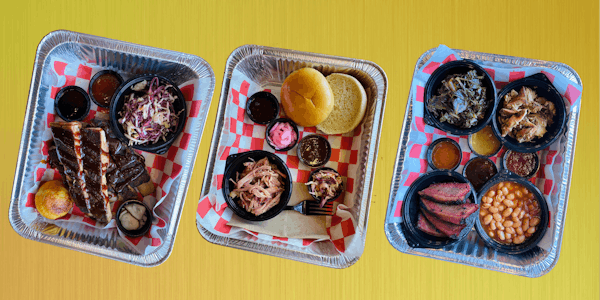 PERFECTLY PACKED
We've made some serious upgrades to our individually packaged meal game and are proud to share the most thoughtfully put together catering packages we've ever made.
+ Every meal is 100% self-contained and comes with everything you need, including pickles and BBQ sauce cups and forks and napkins inside.
+ All the smoky deliciousness is sealed in and kept HOT. Leftovers can go straight to the fridge and be reheated all in one container.
+ Online ordering is easy and takes 2 minutes at BBQBusDC.com/yum. Let us know if you'd like curbside pickup from Georgia Avenue or contact-free delivery to your home or work.