New Bacon Scented Hand Sanitizer (Plus Hickory + Grapefruit)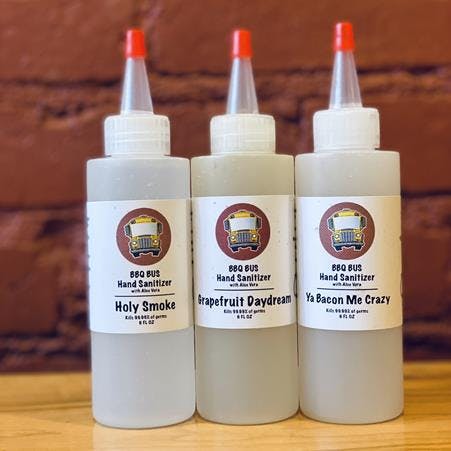 NEW BBQ BUS HAND SANITIZER THREE PACKS!
We've got your hands and health covered with our new lineup of hand sanitizers: Ya Bacon Me Crazy, Holy Smoke and Grapefruit Daydream.
Sanitizer three packs come with one 6 oz. bottle of each scent. Made with sanitizer produced in DC, organic aloe vera and essential oils.
A portion of proceeds will help to provide meals for local healthcare workers and their families. Order for yourself or send to someone you love today!