Your Must-Have #StayHome #Cookout Bundle Is Here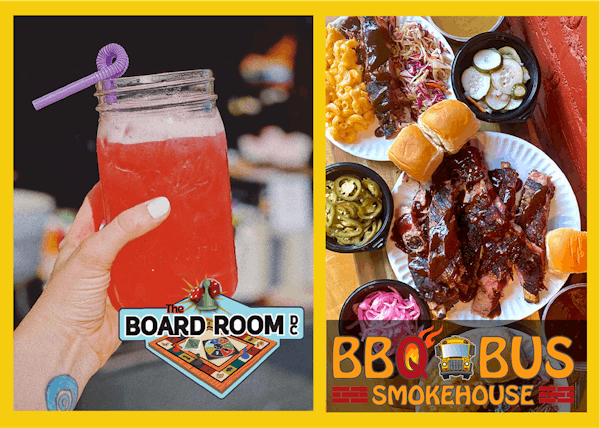 NEW #STAYHOME #COOKOUT BUNDLES
Enjoy this bundle of joy from your friends at Board Room DC and BBQ Bus, perfect for your #StayHome #Cookout this Memorial Day Weekend (and all summer long)! Each cookout bundle comes complete with:
Your Choice of Smoked Meats.
Your Choice of Craft Cocktails, Beer or Wine.
BBQ Bus Beans, Vinaigrette Slaw, Collard Greens, and Mac and Cheese.
Plus Bread and Plenty of House Pickled Veggies and BBQ Sauce.
Please place your order at least one day ahead. Have it delivered or pick it up from Board Room DC in Dupont Circle, BBQ Bus Smokehouse in Brightwood or BBQ Bus Brookland.