Main content starts here, tab to start navigating
Join the Crew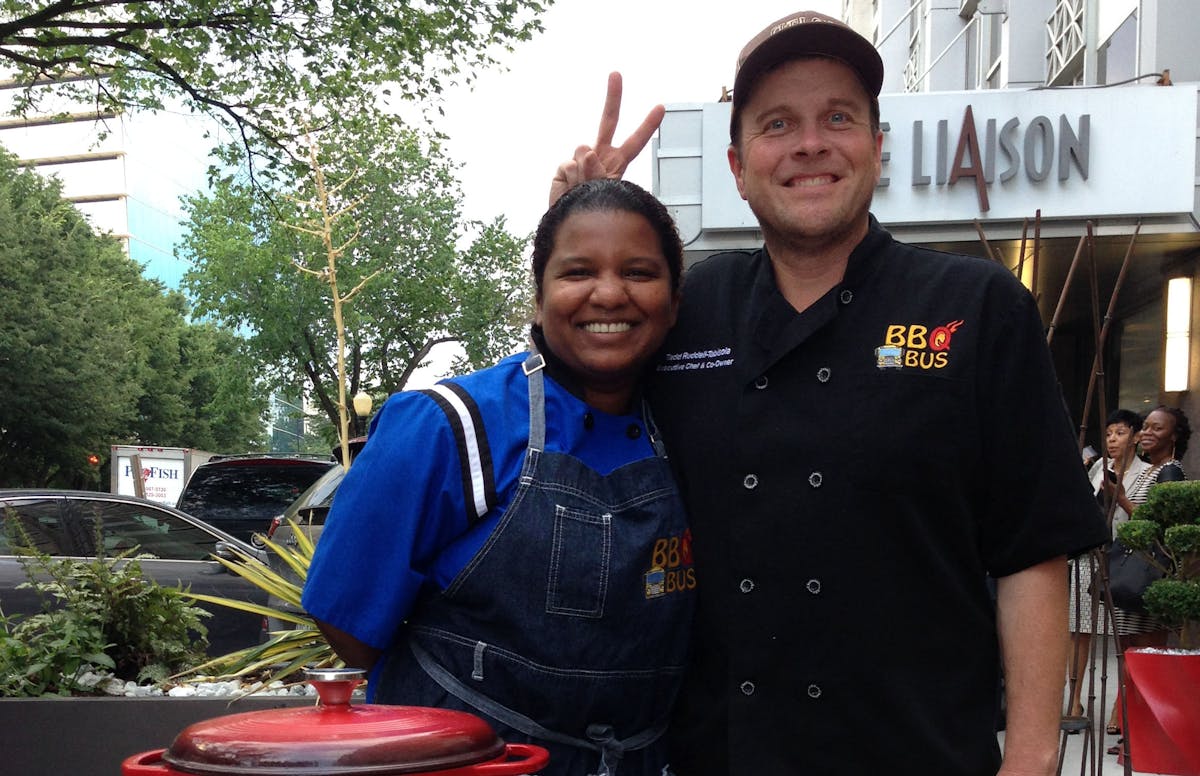 TEAMWORK MAKES THE DREAM WORK
Since 2011 BBQ Bus has been driven by some of the best in town. We're a family run business that likes hard work, laughing as much as possible and eating lots of BBQ (and other food too).
Responsibilities
Crew members play a major role on our team and are often the first connection guests make to BBQ Bus. Crew members:
+ Take Pride in Serving Some of the Best BBQ in the DMV
+ Practice BBQ Bus' Principles of Hospitality
+ Develop a Strong Understanding of Our Menus and Ingredients
+ Operate a Point of Sale and Prepare Guests' Meals
+ Assist with Food Preparation
+ Maintain Clean Dining and Food Prep Areas
Qualifications
+ Have a Passion for Food and Hospitality
+ Outstanding Work Ethic
+ Strong Communication Skills
+ Prior Food Service Experience a Plus
+ Driver's License a Plus
We Offer
+ Competitive Pay
+ Paid Vacation and Sick Leave
+ Paid Time Off for Voting and Activism
+ Crew Member Meals and Discounts
Our Values
Together we create a workplace community where each of us feels appreciated and looks forward to coming in. The values that fuel us are respect, belonging, kindness, teamwork, responsibility, integrity, pride, excellence, and joy.
Equal Opportunity Employer
Employing and empowering a diverse workforce is one of the keys to our success. BBQ Bus does not discriminate against any individual on the grounds of race, color, religion, national origin, age, marital status, disability, gender, gender identity or expression, sexual orientation political affiliation, or beliefs.
Apply Today
BBQ Bus is always seeking resumes of remarkable individuals. In your cover letter please tell us about yourself and describe your ideal position.